Living in a new environment is usually pretty exciting. However there will also be some stressful moments where you start to miss home. Here are a few things that you can do while you are studying abroad in NYC that will help you with your homesickness. Travelling around and keeping yourself busy with all the good stuff and you will feel like you are on study vacation instead. 
As an International student you really want to get to know the place that you are currently living in. Visiting famous locations that you can only find in the US is one of the ways to show yourself around. One of the most iconic attractions in the world, Niagara Falls sits on the border of New York and Ontario in Canada. Save up some money. It's time for you to travel around, don't waste the opportunity of a lifetime while you are already in the country. Travel to all the beautiful places that you can only find in the place you are studying abroad in. Therefore, when you come back to Malaysia you will not have any regrets. 
Try Local food: Shake Shack
At the lower end of the price spectrum, for some of the best burgers and custard shakes in New York City. As an international student, we suggest you try out all the best local food you can get in the country you're studying in. The best way to get to know the place is to get to know their food. The burgers are super juicy and really flavorful. It is definitely different compared to the ones you can find in Malaysia.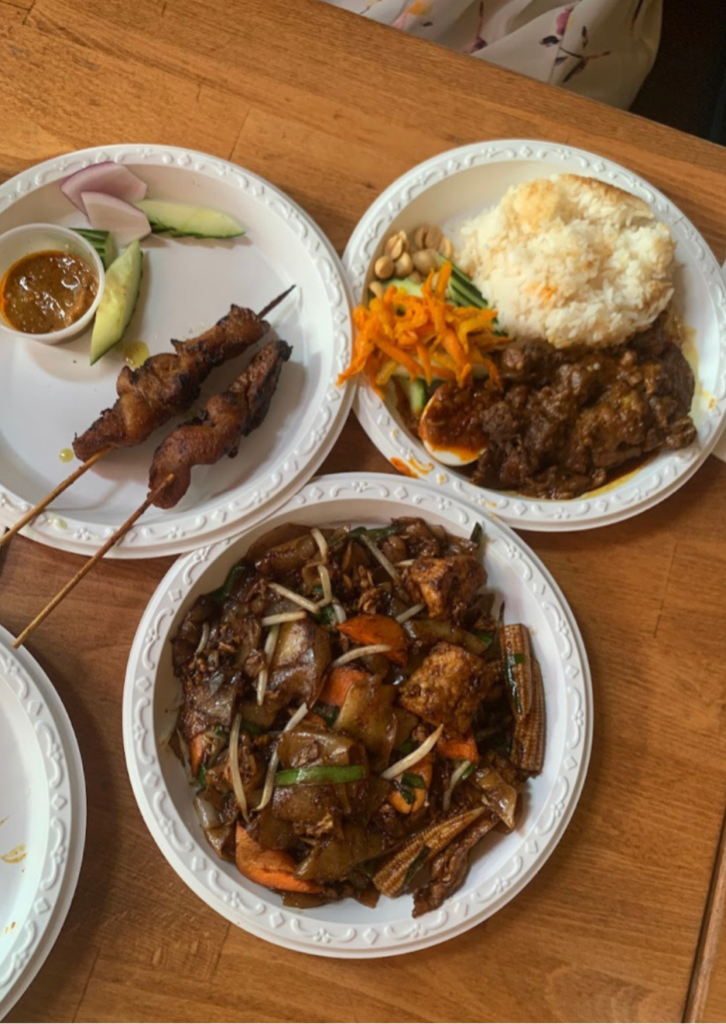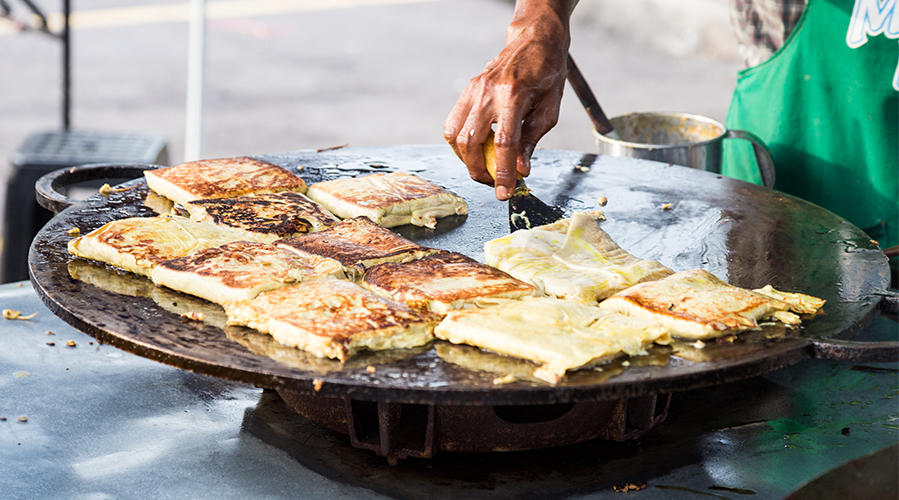 Find your nearest Comfort Food
When you miss home the best way is to find something that is related to your hometown. Most importantly, food is the easiest way to cure homesickness for international students. Gather a bunch of friends and head to your nearest Malaysian restaurant in NYC now. A warm soupy noodles, some spicy curry, rice or maybe some dumplings, it will definitely cure your homesickness in no time. 
Recommendation: Love Mama
This is a Malaysian restaurant that serves all kinds of Asian Dishes. They have satays, laksa, nasi lemak, roti canai and all kinds of food that remind you of home.
Explore the Artisanal Food Market
Local vendors that attract tens of thousands of people every weekend. It's open outdoors from April through October (Saturdays in Williamsburg, Sundays in Prospect Park), and its indoor location has most recently operated at the Atlantic Center. It is just like our Pasar Malam in Malaysia but of course the food is not your typical Pasar Malam street food. However this is the closest you can get for Pasar Malam. Find all your international students friends, set a date with them and head there together. 
If you like music, go ahead and enjoy concerts in NYC. Stay for Autographs. The best part about seeing a show in New York is that you have a really good chance of getting autographs, either before or after a show. This is something we don't get to do in Malaysia.
CREDIT: The Top Most Popular Concert Venues in New York City (letsgotonyc.com)
Lastly, don't forget to study hard too. Balancing study and life is a must! While you are in University it is the time where you can enjoy and also most importantly what you learn will help you earn a place in society. Before getting tied up from work, take the chance to see the world learn things that you can't learn from books. But first, you need to start thinking about which country and university you want to study in. CALL US NOW.