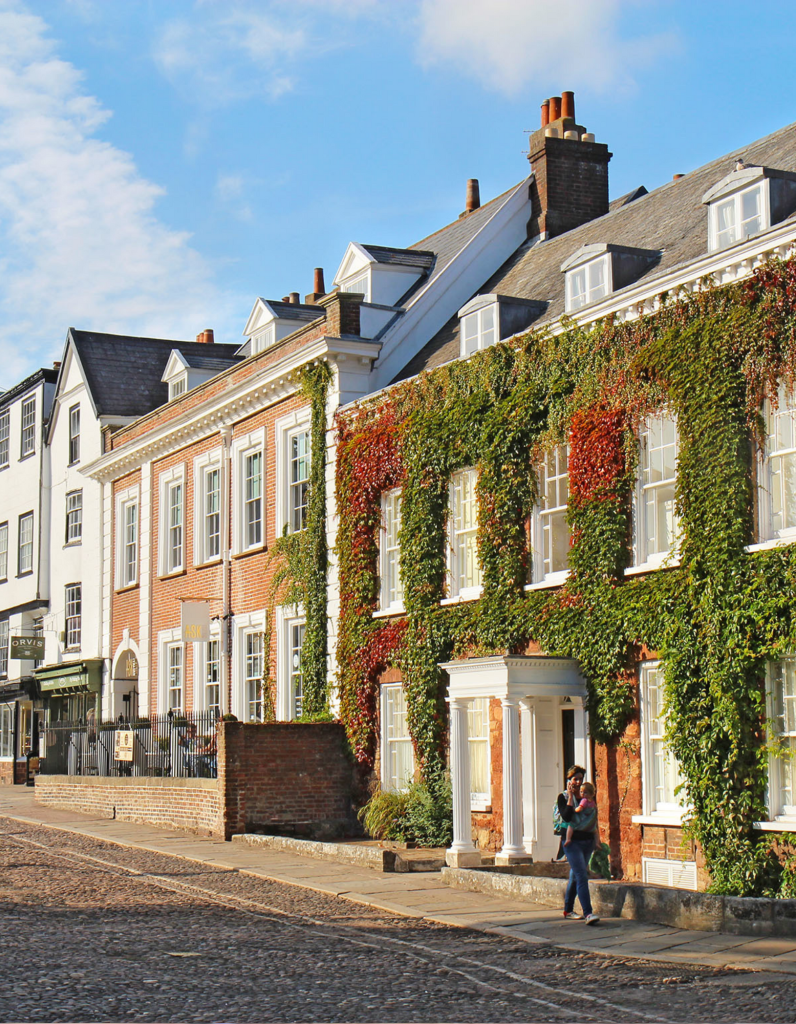 This article is all about travel to UK from Malaysia: Places to visit in Exeter. Understand what you can do there. Exeter is an ancient city on the River Exe in southwest England. From a glorious cathedral to a wealth of culinary hotspots, outdoor adventures and historical discoveries, there are so many things you can do in Exeter. It's hardly surprising that Exeter is one of the UK's most popular destinations. No matter what, there's plenty to keep you busy while you're in this beautiful city – wherever your interests lie. You'll find everything from golf outings to paintball. Moreover, for students above 18, you can also go enjoy cider making workshops.
First of all, in Exeter there will be a guided tour for the Underground Passages. With this in mind, there's a burrow of passages under Exeter, excavated in Mediaeval times to bring drinking water to the city. The water travelled through lead pipes, and to make them easier to maintain and avoid digging up the city, the pipes were kept in large vaults. The pipes sometimes leaked and repairs to buried pipes could only be carried out by digging them up as we do today. To avoid this disruption, the passages were vaulted. It is down some of these vaulted passageways that visitors are guided.
Before the guided tour you'll visit the heritage centre, which has pieces of the old lead pipe in a glass case and interactive displays on topics like hydraulics. The purpose of travelling to the UK from Malaysia is to experience things you can't experience in Malaysia.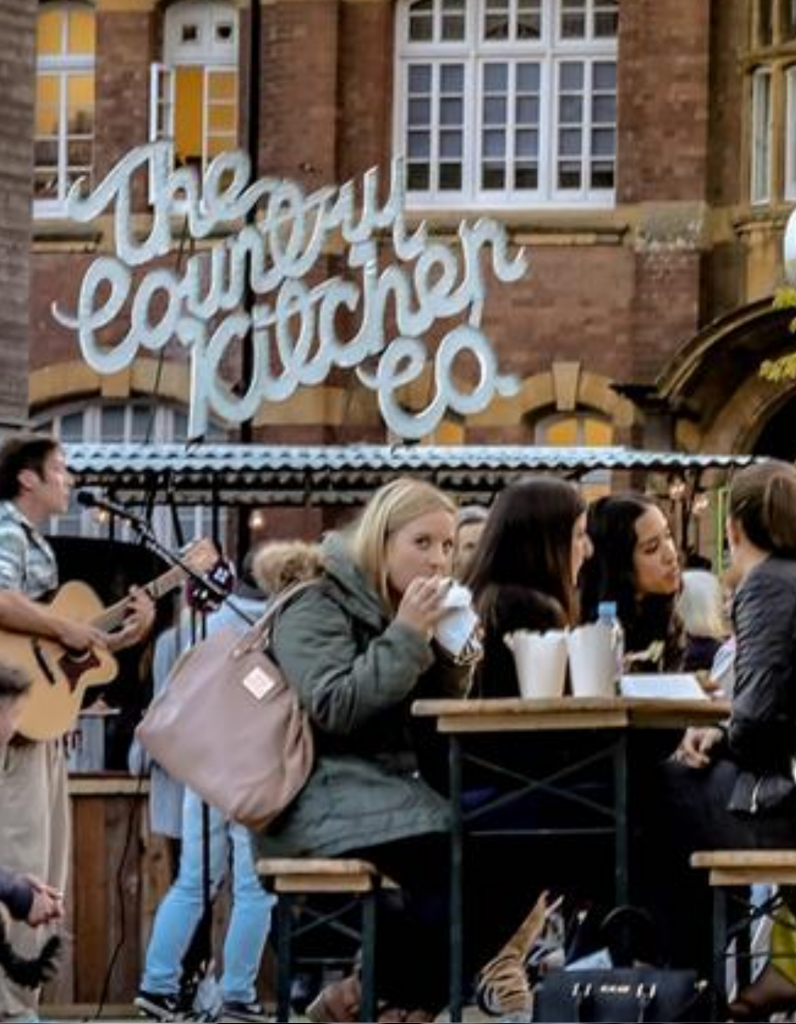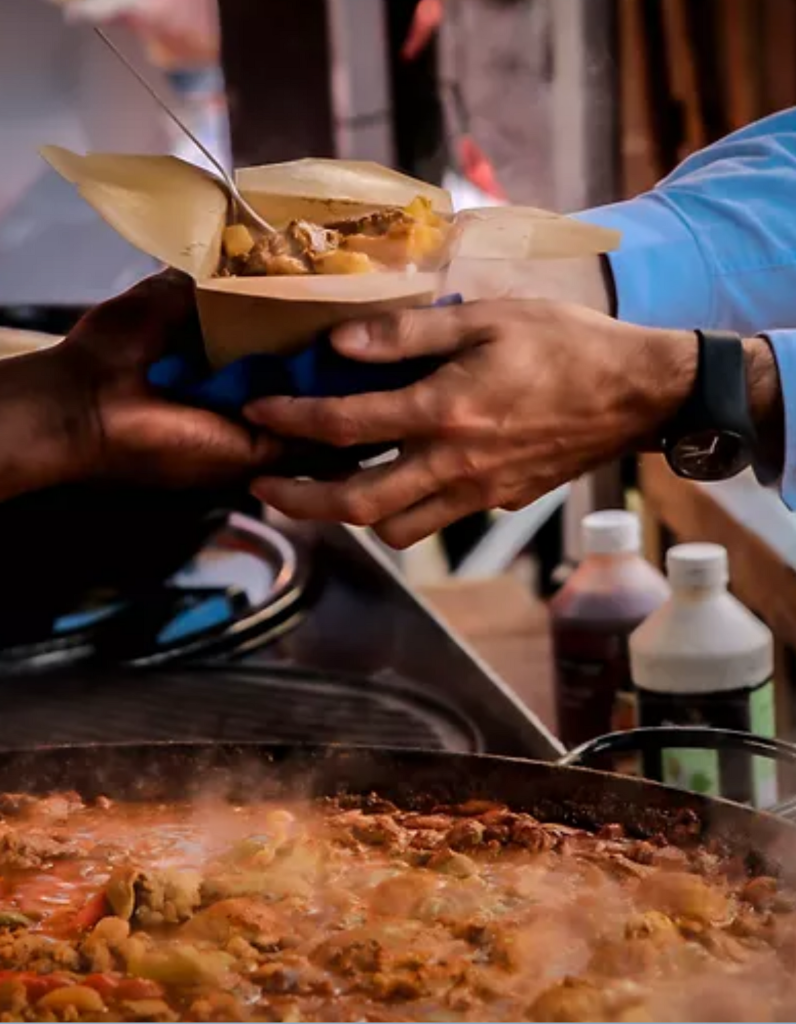 Exeter Street Food Market
Second, if you are Malaysian, you will definitely know our love for "Pasar Malams". If you are travelling to UK Exeter from Malaysia you need to know about this. In Exeter they have their very own "Pasar Malam" which is the Exeter Street Food Market. From May to September, the Exeter Street Food Market takes place in various locations across Exeter. Experience street food at its best with locally sourced fresh ingredients. In addition, it is served up in some of Exeter's most beautiful locations. The street food market has an impressive line-up of different cuisines of street food to look forward to. Which includes Spanish, American, Egyptian, Persian, Vietnamese, Locally Reared, African, Sustainable Fish, Caribbean & more.
Furthermore, going to the street food market can also help the 'dining out' budget. Provide that if you have a group of four, you can eat restaurant quality food for under £25 (approximately RM137). Dishes vary in price from £3-£7 (approximately RM16.50-RM38) per dish. How affordable, right? 
Next, if you travel to UK from Malaysia, you should definitely go and explore some historical places to understand the UK from the inside! The Historic Quayside on the Exe and the Exeter Ship Canal is one of the prettiest scenes in the city.
In addition, in the warmer months, there's something going on most days, like the annual 10k run or outdoor concerts, while the pubs, restaurants and cafes have tables next to the water.
There has been a port of some description here since prehistory. Hence, behind the cobblestone road are old cellars the 17th and 18th-century warehouses and the Custom House.
Moreover, this is the oldest brick building in Exeter. Dating to the start of the 1680s and is easy to notice for its quoins and pediment, and the cannons out front.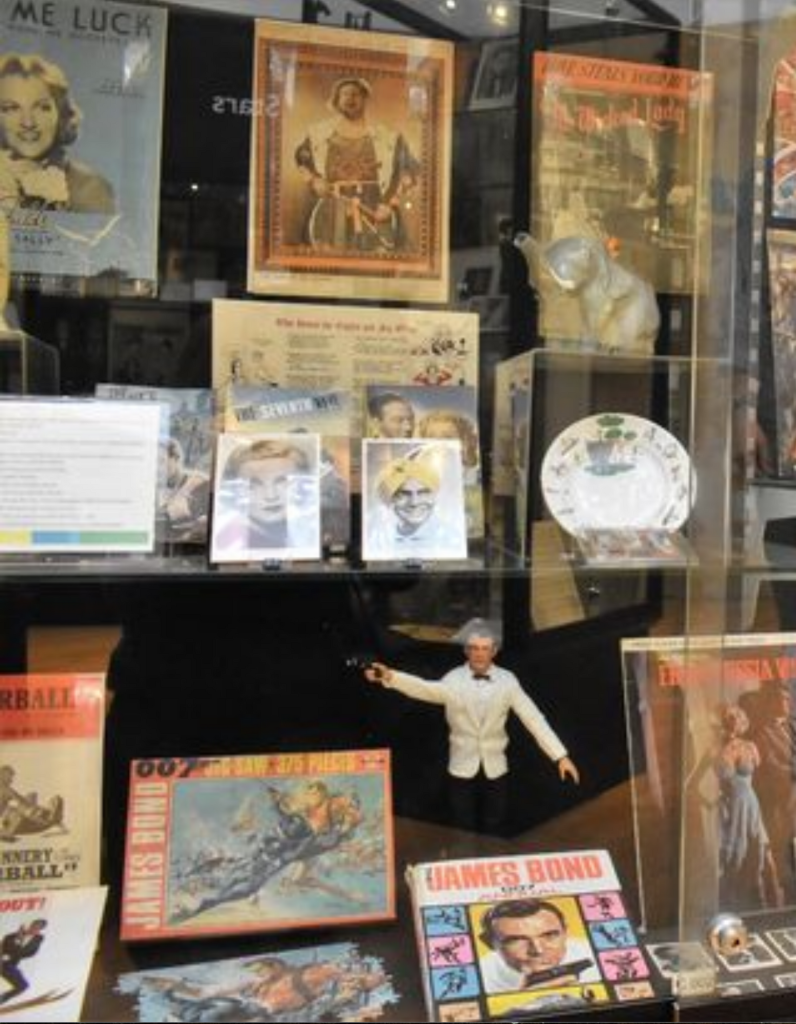 Bill Douglas Cinema Museum
Lastly, at the Streatham Campus of the University of Exeter is a free museum about the history of the moving image.
Named after the Scottish director Bill Douglas, the museum is an Aladdin's cave for fans of cinema. By the same token, there are magic lanterns, shadow puppets, posters, early cameras, movie magazines from the silent era, vintage cinema signs, hand panorama reels, wax phonograph cylinders, flip books and a great deal more. 
After that, you can also browse all kinds of authentic memorabilia spanning the history of Hollywood, from Charlie Chaplin to Buzz Lightyear.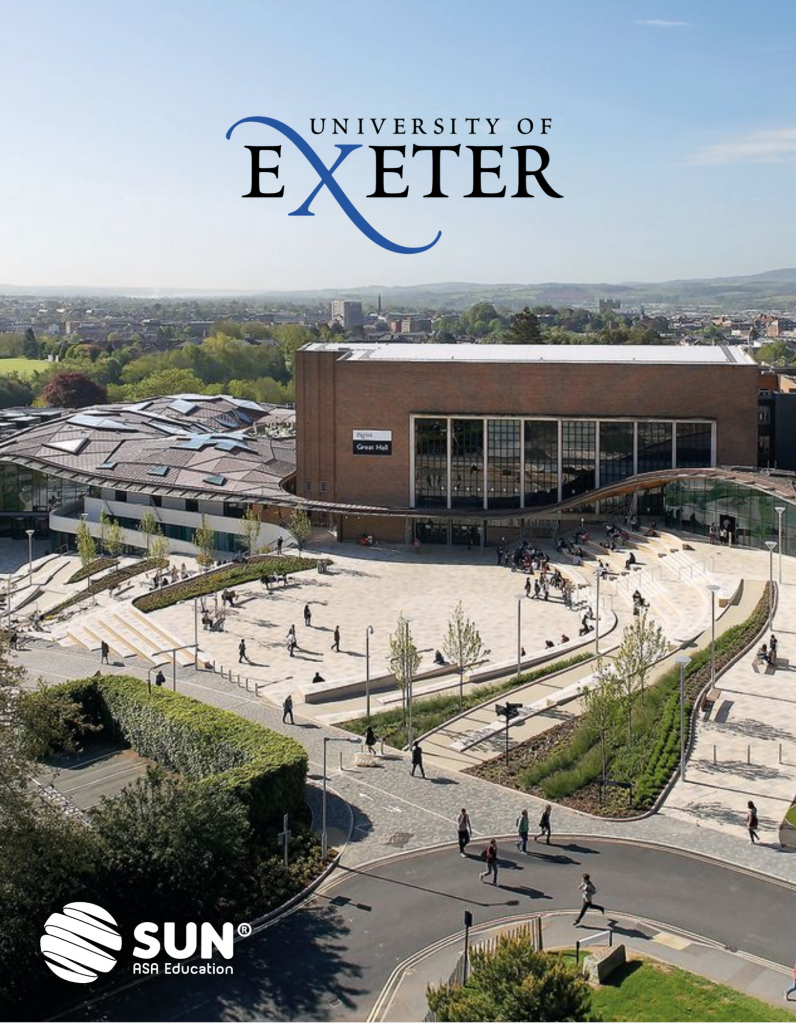 In conclusion, Exeter is definitely not a big city but it has access to everything you need. It is a place where it is not too crowded and has a really comfortable environment, so you can focus on your studies better. On the other hand, if you want to travel to the UK from Malaysia, Exeter is also a wonderful place to visit. In addition, the University of Exeter is also one of the top 10 universities in Europe. If you would like to explore more on University of Exeter CALL Sun ASA Education NOW!!! We have FREE services that can help guide you through the process of applying to The University of Exeter.