Australia is known as a favourite destination for Malaysian students who want to study abroad. Moreover, Australia also has many places that are definitely worth visiting. Especially if I had the chance to study in this country, it would be a shame not to visit the beautiful attractions in Australia. There are so many hidden gems in Australia that will make you fall in love.  Save this article now. No matter if you want to move there or study there, you will thank us for posting this article.
The White Beach at Byron Bay
As the name suggests, The White Beach is a white sand beach hidden from tourists in a very quiet location in Australia. Having been located in the famous Byron Bay, many people haven't yet reached this hidden gem. To get to this white sand beach, you need to drive through a rainforest road and then continue walking to the shoreline until you come to a tree-lined path. You will be greeted with a clear, white-sand beach where the waves are calm. Hence, if you're lucky, you might even see dolphins swimming!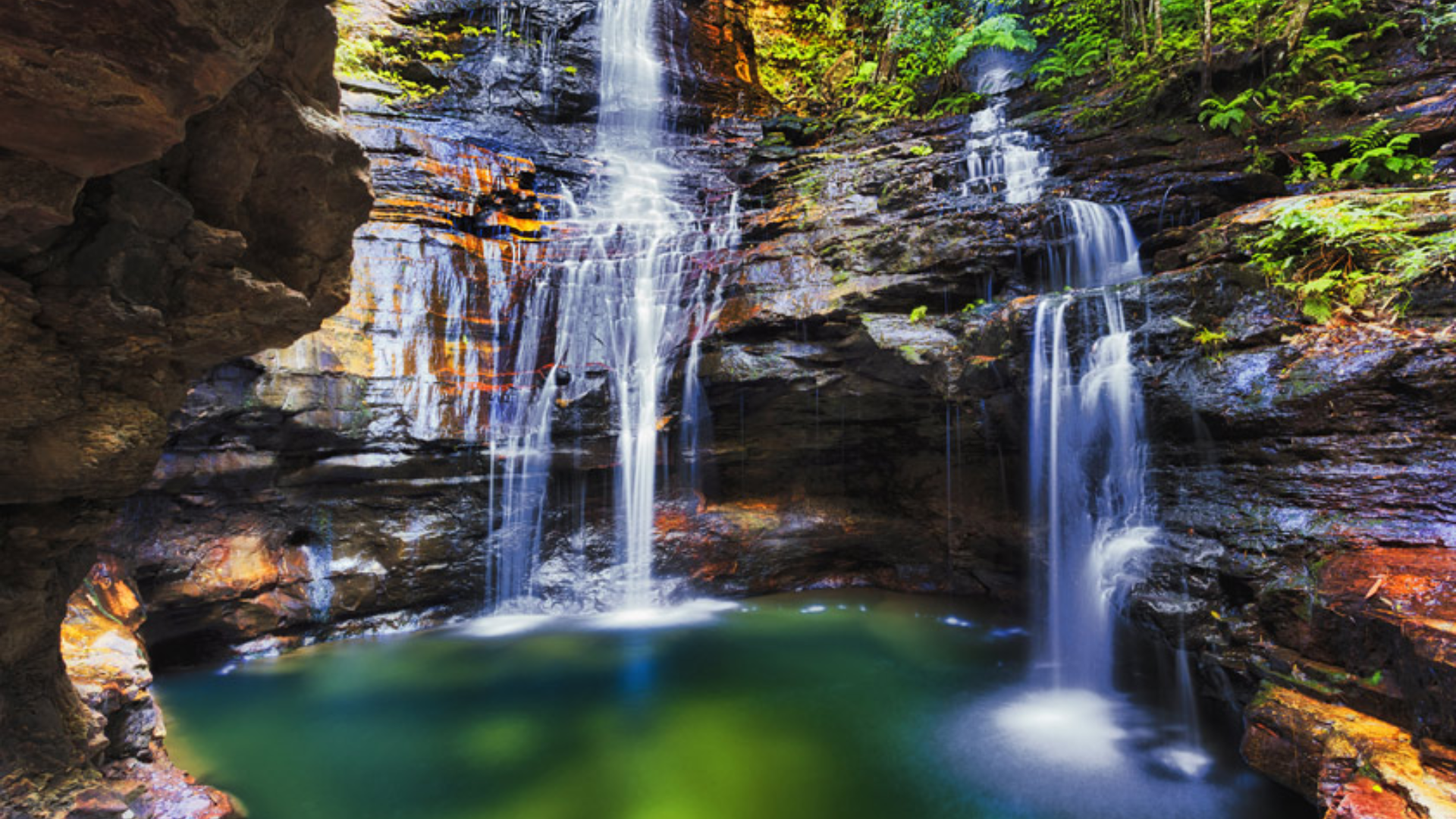 Blue Mountains Waterfalls
For those of you who have an adventurous spirit, you really must visit The Blue Mountains. The area is famous for its sandstone cliffs, vast bushland, and many huge waterfalls. However, you can't rely on travel guidebooks to find the best waterfalls because the best ones are kept hidden. 
On the south side of the highway, you can find Terrace Falls in Hazelbrook and Lawson Waterfall Circuit. Terrace Falls gets its name from the natural stone terraces that progressively fall downwards. If you take the Lawson Waterfall circuit, you'll be spoiled with rainforest bushes and can find four waterfalls of varying sizes! How cool is that?
This area is pretty popular among backpackers and Brisbane locals on weekends. You can even see Moreton Island on your way to Brisbane. The place offers various things you can explore, from sand boarding at Big Sand Dunes, swimming at Champagne Pools, to feeding the dolphins at sunset. 
However, what you can't miss is snorkelling or diving around the Tangalooma Wrecks. Furthermore, that's where there are wrecks of ships that sank in the 1960s. Surrounding, a new ecosystem has emerged, teeming with fish and other marine life. Even a pod of whales once stopped by during migration season!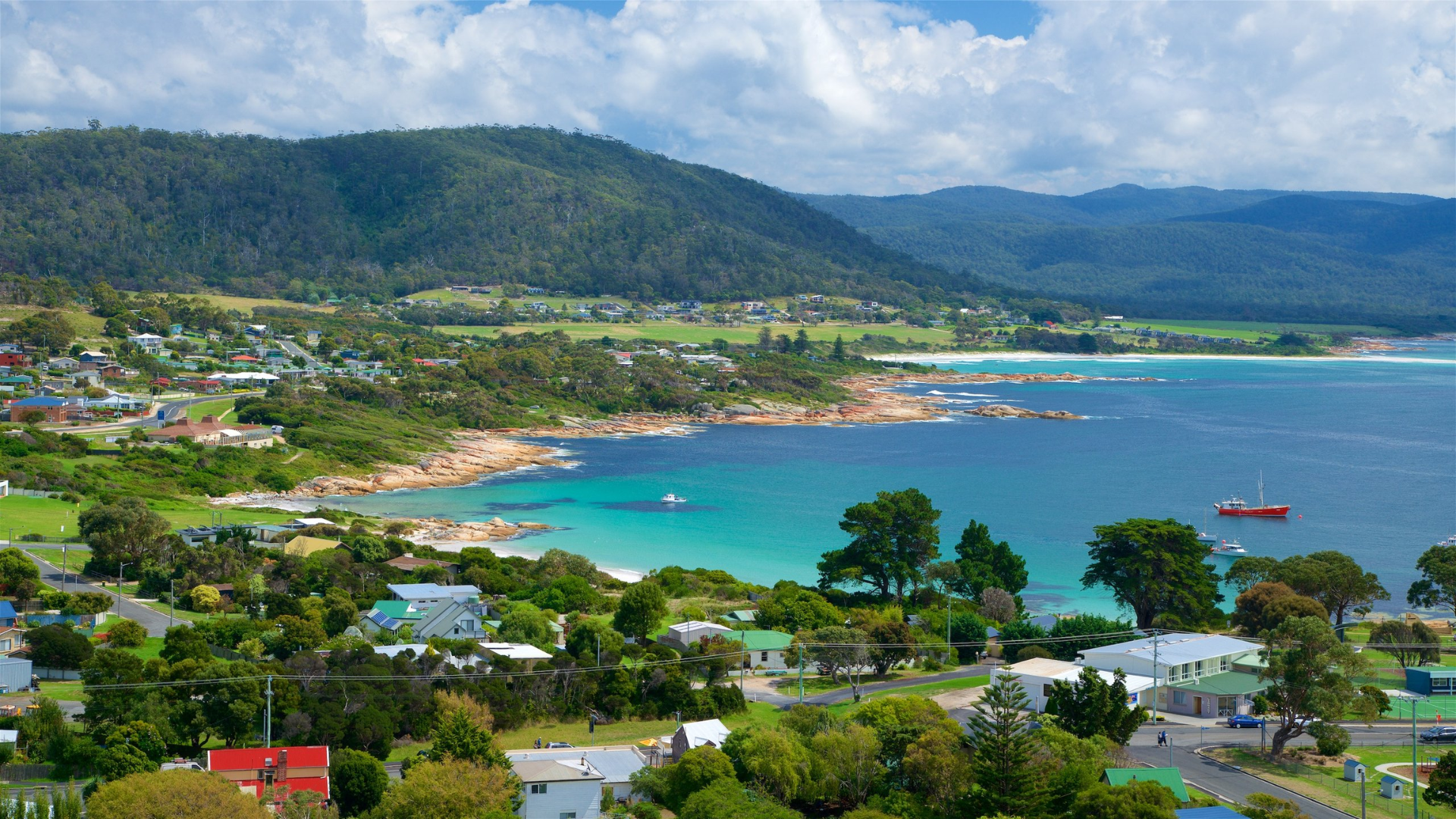 Next, if you ask what the best beach town in Australia is, the locals will say "Bicheno!". Located on Tasmania's East Coast, just 2 hours from Hobart. Hence, this beach town's location makes it easy to visit Wineglass Bay and The Wine Route. Speaking of beaches, get ready to be greeted by vast stretches of white sand, crystal clear waters, and cute penguins that make this beach their natural habitat! You can even take a penguin tour to see them in person. From there, you can also visit Freycinet National Park. Which offers views of white sand beaches and turquoise waters from the rugged peaks. You might even get to meet the famous Tasmanian Devil!
Lastly, located on the west coast of Australia, you can visit the Cape Range National Range. There you can find beaches that are pristine and very nice. Several attractions are available in this national park, such as swimming in Turquoise Bay, the most beautiful beach in Australia. You can even swim with turtles and colorful fish. Relaxing on the beach is fun, especially when the sand is white and soft. Just like baby powder.
After reading all that, don't you wish that you would have the chance to visit all these places one day? The best part is you can visit these places while studying in Australia. SUN ASA can help you with that. SUN ASA will assist you in all the preparation needed to study abroad. You can get information for academic requirements, English language, visa application, tuition fee payment, and accommodation. Not forgetting the services are all FREE.
For detailed information about studying abroad and various majors, you can find valid information here. SUN ASA Education collaborates with many of the world's top institutions overseas, such as America, Canada, Australia, New Zealand, the UK, Europe, and Asia. From these countries, many universities have super-experienced teaching staff! If you need more information, you WHATSAPP US NOW to schedule for a FREE consultation. Hence, you may also head to our office in Penang or Kuala Lumpur.